START
The following simple instruction would help you to join QiqoChat and Zoom meeting easily, based on experience provided by Kang Lee. After you clicked on the personal link email to you by the QiqoChat manager, you should arrive to the following screen. Click on orange button "Participate Now".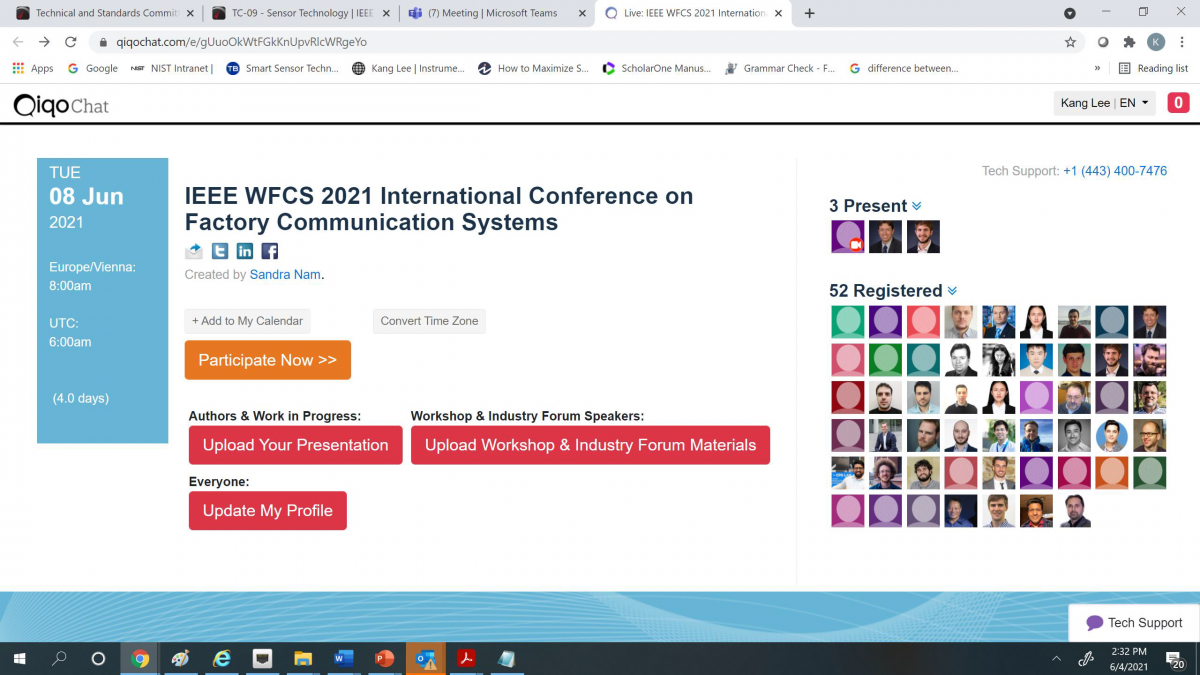 Then click on "Plenary Room" and "Join Video for Plenary Room".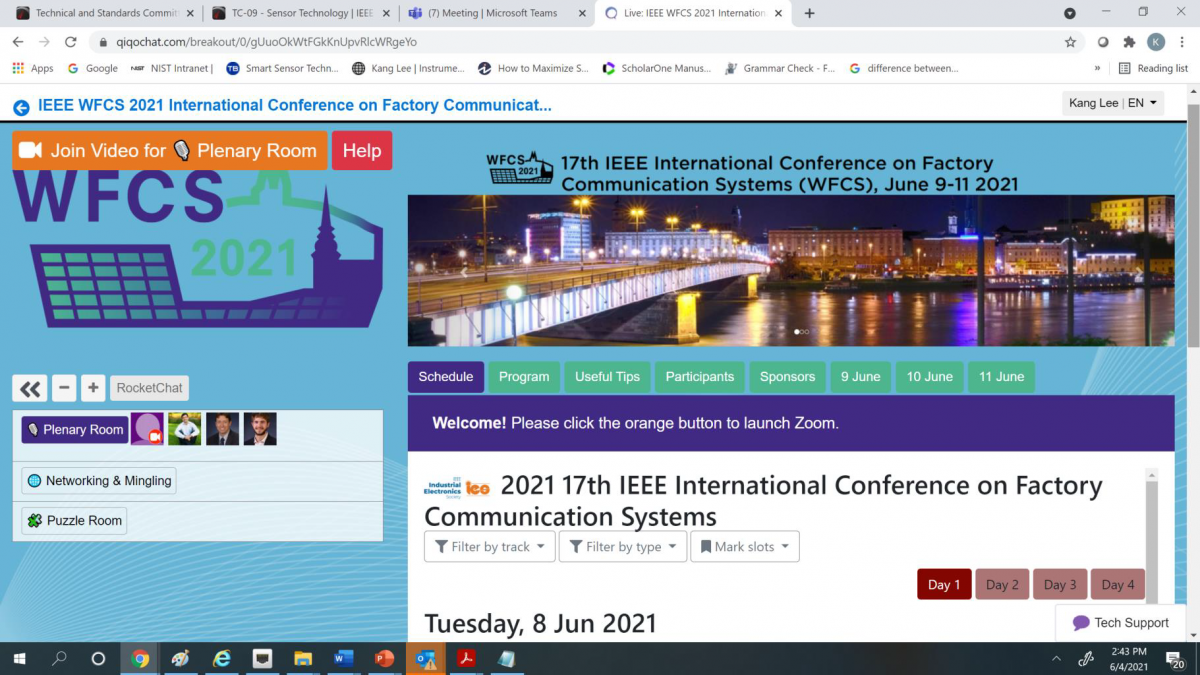 If you have installed Zoom on your local device it opens and you can participate as usual in Zoom.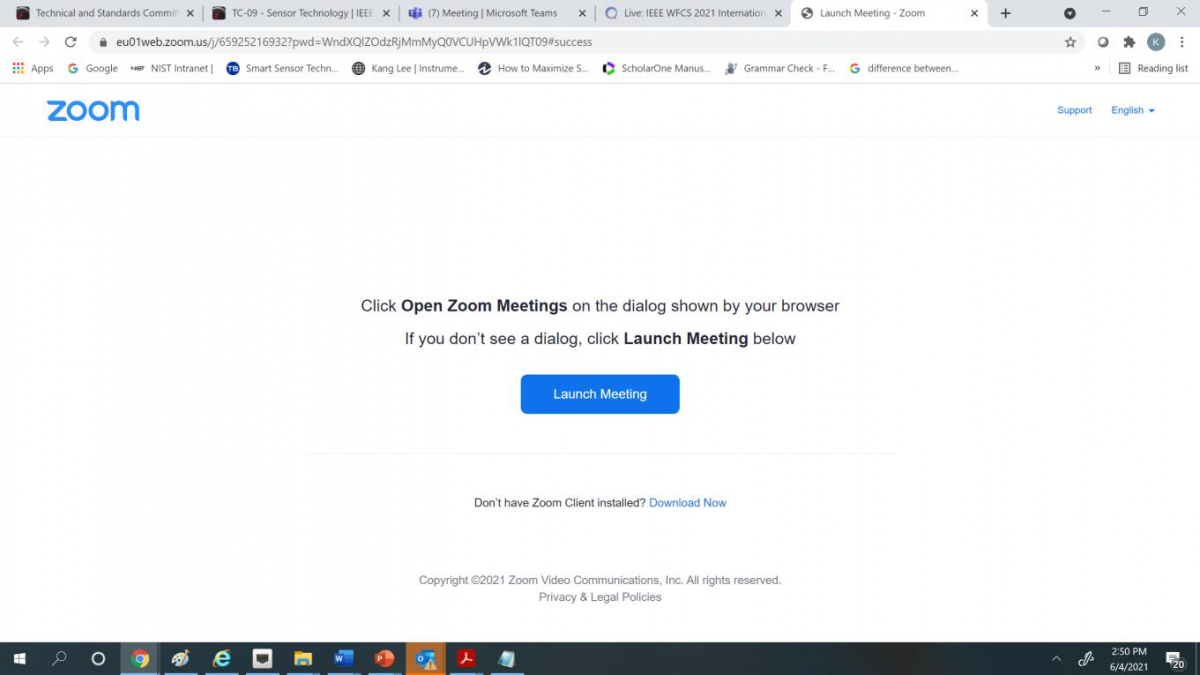 Zoom does not open
If Zoom does not open on your device please use "Help".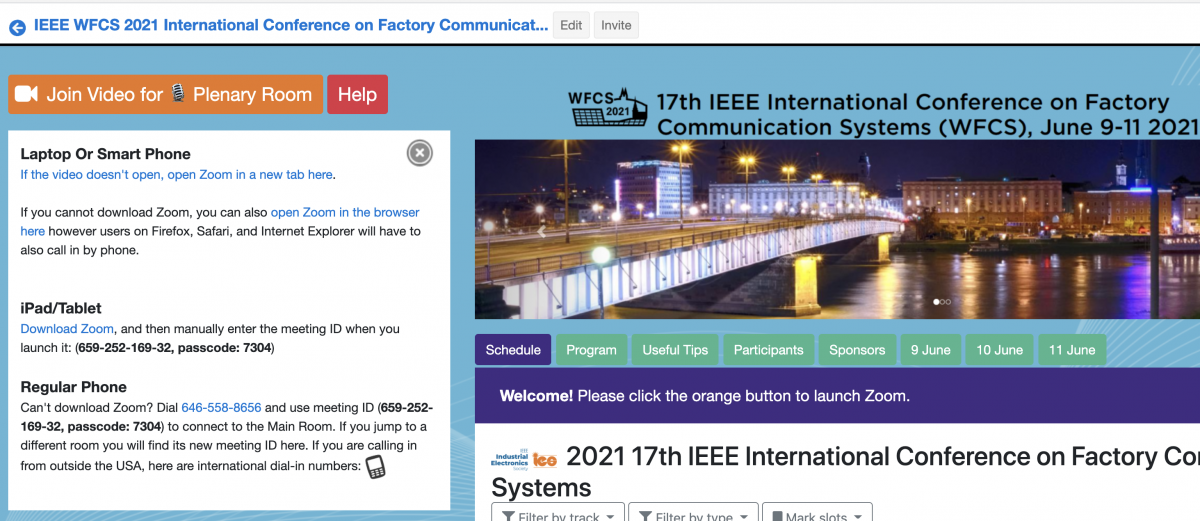 Click on "open Zoom in the browser" (Chrom was recommended).
After that, you arrive at a web page where you can join the meeting by selecting "I am not a robot" and enabling audio and/or video per your preference. However, if you are in the listening mode, please mute the audio, so to avoid any audiofeedback to the entire audience.
Thanks, and looking forward to your participation at the Wireless Workshop and WFCS Conference.
See you June 8 at 7 a.m. EST or 1 p.m. CET,
Kang Lee
NIST