Alpine Weekend in Altenmarkt/Zauchensee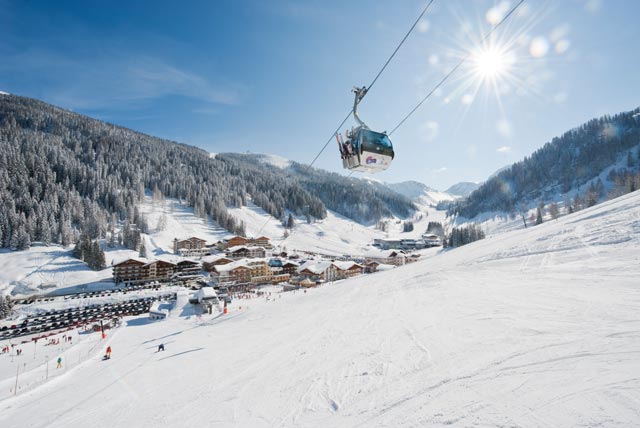 Altenmarkt/Zauchensee (Image source: http://www.kesselgrub.at)

After the workshop closure on March 1st afternoon those who book this additional event will be transported to the hotel Kesselgrub in Altenmarkt, Salzburg. This is a four star hotel with excellent wellness facilities and will be our resort for this weekend.
Provisional reservation for a limited number of participants has been made which is valid only till January 31, 2019. Therefore, registration for this Alpine Weekend must be made till this date. Contact the workshop secretaries Silvia Leitner or Lydia Kalod in case you require more information!
Reservation for this event includes half board for two days (till Sunday, March 3) and the bus transport from Linz to Altenmarkt.
Basically, return journey from the hotel in Altenmarkt must be organized by each participant himself, but the workshop organizers will give assistance by travelling information and by arranging transport for groups of participants with similar destination and travel time. We will handle this flexibly and will start organizing such support once we know the participants of this Alpine Weekend and their travelling needs. The distance to next railway station Bischofshofen is 25 km, to Salzburg airport 70 km.
Altenmarkt offers several sports and leisure activities: skiing (alpine and cross country), tobogganing, skating, sleigh riding, an alpine form of curling (called "Eisstockschießen"), spa, snowshoeing, hiking, shopping ...

We will try to figure out the preferences of the participants in advance to organize joint activities. This weekend is seen to be also an excellent opportunity for continuing an intense discussion on digital fluid power and for making plans on future activities.